Founded in 1984, CHINT is a leading global provider of smart energy solutions. It is actively deploying industrial sectors including smart electrics, green energy, industrial control and automation and smart home, forming an integrated whole industry chain of "power generation, storage, transmission, substation, distribution, sales and consumption". And it boasts an extensive business network across over 140 countries and regions as well as more than 30,000 employees and an annual sales revenue of over USD 13.85 billion. CHINT has been ranking among China's Top 500 companies for 20 consecutive years. Its subsidiary, CHINT Electrics is the first company in China with low-voltage electrics as its main business getting listed on the A-share market as one of the Top 50 Asian listed companies.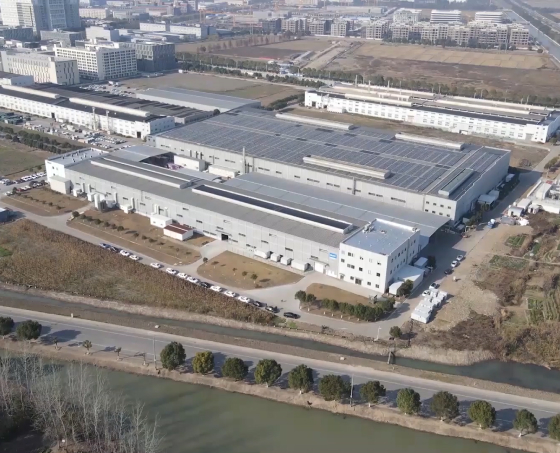 Shanghai Chint Power System Co., Ltd.
Investor:Zhejiang CHINT Electric Co., Ltd.
Registered capital:200 million yuan
Installation: 20+GW
Shanghai Chint Power Systems is a solar power system solution provider, designing, manufacturing, and supplying high reliability 1kW~2MW PV inverters and power solutions for customers. An international senior management team, experienced and solid research and development resources, advanced component control and design-for-reliability, strong financial support from Chint Group, and inheritance of Chint 30 years' manufacturing experiences and volume, have founded Chint Power System's brand in the field of renewable energy.
The state-of-art newly designed CPS SCA family of Grid-tied PV Inverter featrures itself with full load high efficiency, high reliability and user-friendly interface. Patented 3-level NPC technology and control algorithm lead 98% efficiency on SCA20/36KTL. A user-friendly installation & interface, professional industrial design, and design-for-reliability mechanism, give the CPS SCA PV Inverter Family a competitive edge for customers from all regions.
Contact Us
SALES
TEL: +86-21-3779-1222-866880
FAX: +86-21-3779-1222-866003
EMAIL: market.cps@chint.com
Chint Power Systems Global Customer Service Center
HOTLINE: +86-21-3779-1222 - 866300
EMAIL: service.cps@chint.com
Block 5, 3255 Sixian Road, SongJiang District, Shanghai 201614, P.R. China
HR
TEL: +86-21-3779-1222
FAX: +86-21-3779-1222-866003
EMAIL: hr.cps@chint.com
Shanghai CHINT Power Systems Co., Ltd.
Block 4, 3255 Sixian Road,SongJiang District, Shanghai 201614, P.R. China
TEL: +86-21-3779-1222
FAX: +86-21-3779-1222-866003
EMAIL : market.cps@chint.com
Qualifications and Experience:
Workplace: