On June 10, the "2022 global photovoltaic top 20 ranking" initiated and held by 365 photovoltaic, 365 energy storage and smart energy was officially released to the world in the form of online broadcast.With its outstanding performance in the global market, Chint power has been listed as the fifth of the top 15 photovoltaic inverter listed enterprises in China in 2022, which has been improved compared with previous years.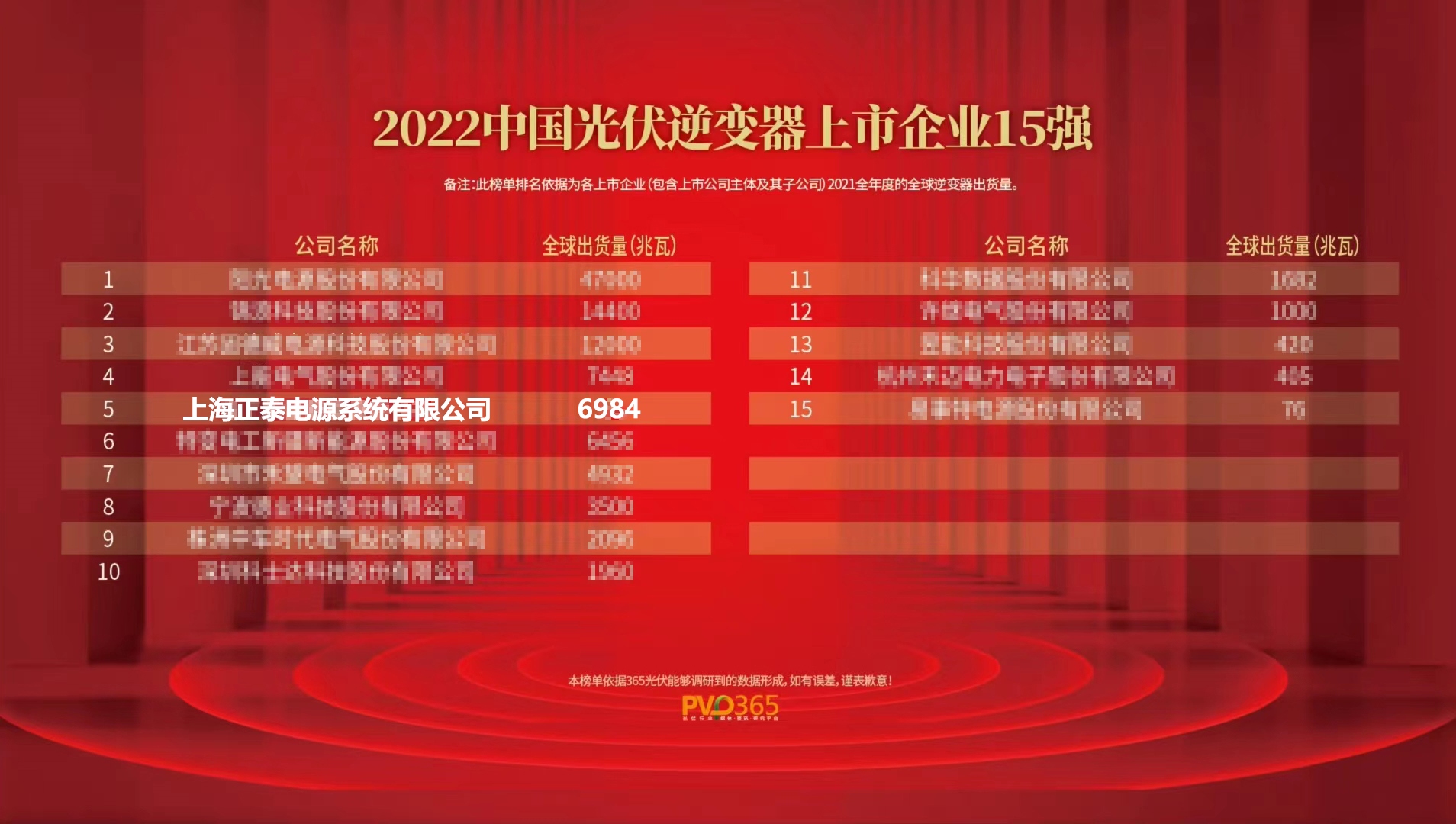 Look at the development with data and prove the strength with performance.Chint power is committed to providing photovoltaic inverter and energy storage converter with excellent performance. With the active expansion in the field of new energy, Chint power supply provides customers with complete photovoltaic and energy storage industry chain solutions, with projects covering 25 countries around the world and provinces in China,This time, Chint power through the full year 2021 inverter shipment in 2022 China's photovoltaic inverter enterprises occupy the fifth highland.At the same time, Chint power's energy storage system in 2021 has also been successfully listed in the top 20 enterprises of China's energy storage system in 2022.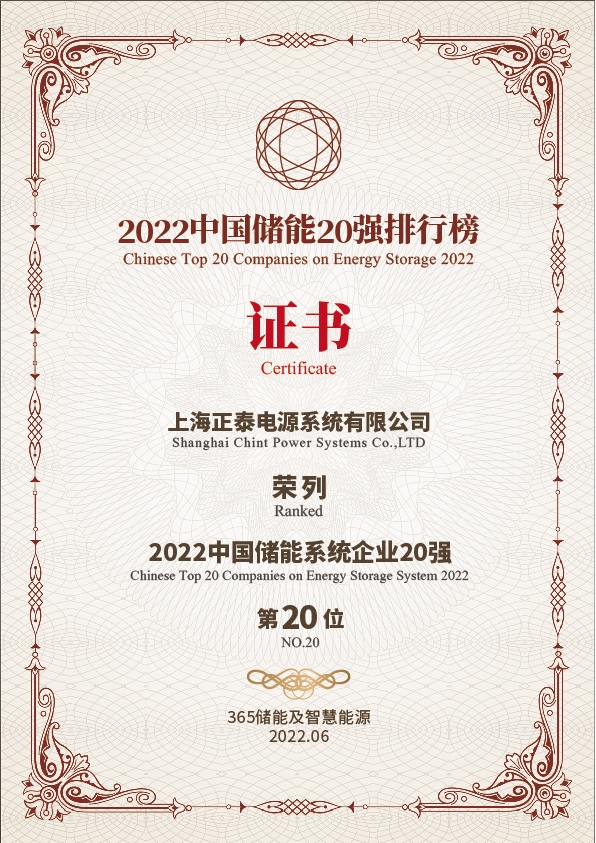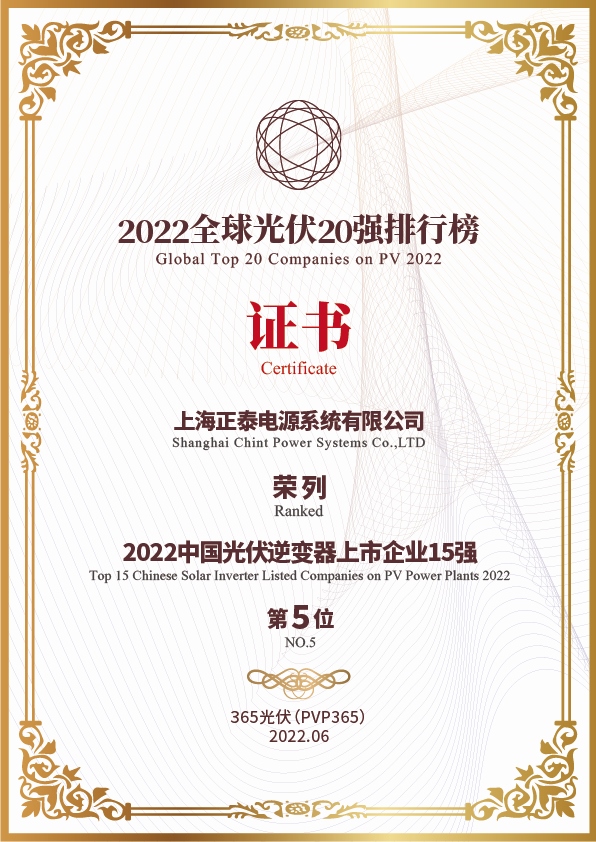 Through long-term R & D investment and years of technology accumulation, Chint power has been ranked in the "global top 20 photovoltaic" for many years, providing more competitive photovoltaic solutions for the new energy and power industry.In the field of distributed photovoltaic, Chint power has a full range of photovoltaic inverters,Provide complete industrial chain solutions for household, industrial and commercial and ground power station photovoltaic systems.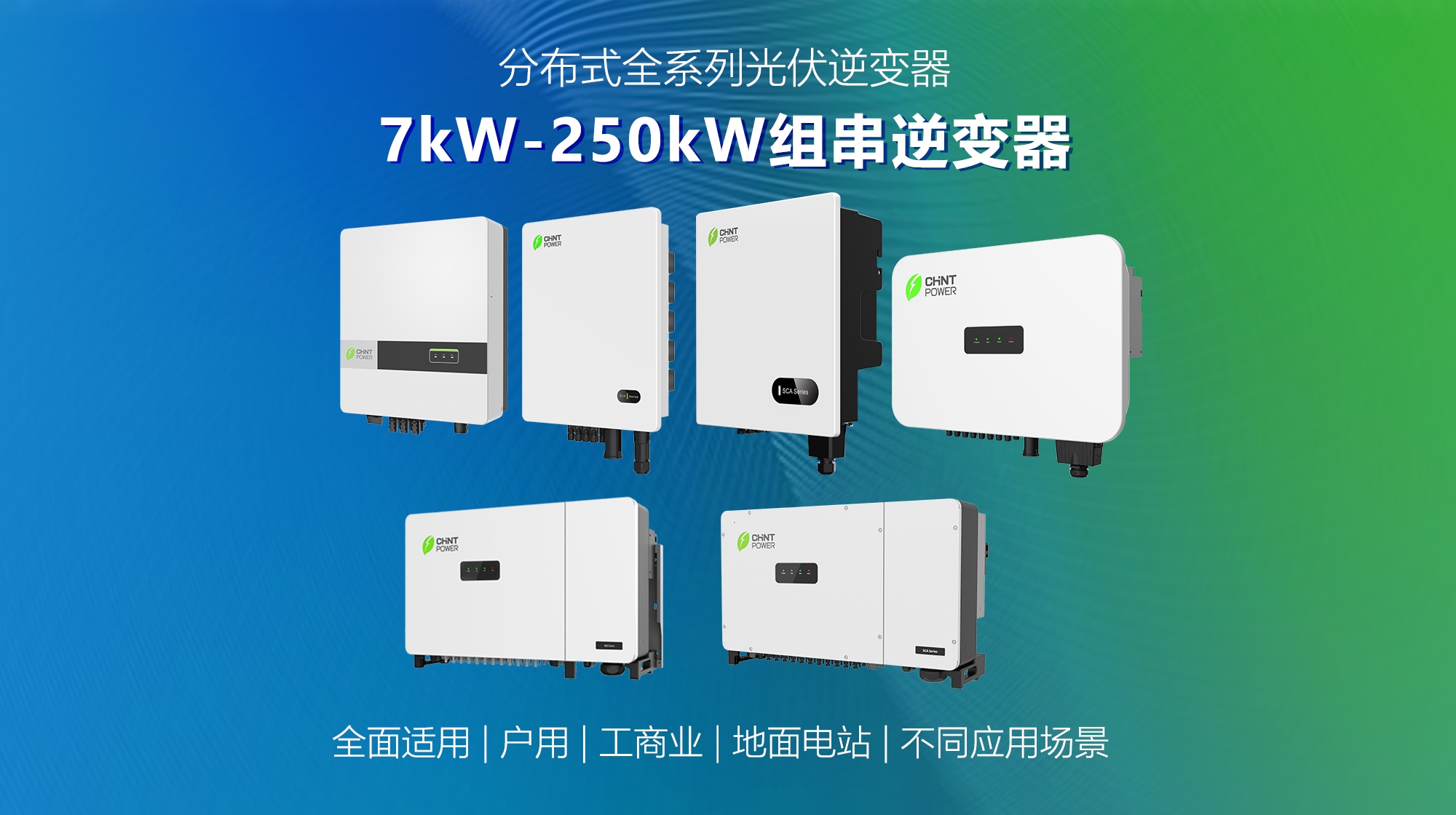 Under the goal of "carbon neutralization, carbon peak", new energy is an indispensable help to achieve the goal of carbon neutrality. Chint power is also actively changing and innovating, making more solid and positive efforts for the low-carbon transformation of energy with high-quality services and reliable products.
365 photovoltaic, 365 energy storage and smart energy through detailed data research, based on the annual operating revenue of photovoltaic, energy storage related projects, products and services, global shipping volume, global grid connected installed capacity and other financial data of enterprises in 2021, the ranking data is based on the principle of openness, fairness and justice, through careful data research and strict third-party audit,Combined with rich database verification, the final determination of the ranking.The quality influence of Chint power has been recognized and affirmed by the authority.